BLOGS
Let us create engaging content for your practice to increase your overall visibility on Google!
Social media marketing has become an essential tool for businesses and organizations looking to reach more customers and engage with them on a deeper level. However, it can be difficult to know how to create an effective social media marketing strategy that will...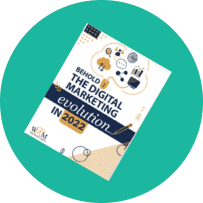 IS YOUR BUSINESS STRUGGLING TO KEEP UP WITH ALL OF THE CHANGES TAKING PLACE THIS YEAR?
STAY ON TOP OF THE TRENDS WITH OUR NEW EBOOK:
BEHOLD THE DIGITAL MARKETING EVOLUTION IN 2022