SERVICES
Entrust us to generate leads for your practice or health and wellness business.
Web Rocket Media Offers Many Different Internet Marketing Services To Help Your Business Thrive
Does Your Website Attract Enough Customers?
Our time tested strategies will help you overtake your competitors by taking over Google.
Web Rocket Media Web Service
Keep in Touch
Our helpline is always open to receive any inquiry or feedback. Please feel free to drop us an email using the form and we will get back to you as soon as possible.
Find us
200 Broadhollow Rd, Suite 207, Melville, NY, 11747
Email us
Sales@mywebrocketmedia.com
Begin attaining and targeting your

medical and dental leads today!
If you envision a thriving medical, wellness, or beauty business that resonates online, we are here to make it happen. Contact us to explore a partnership that leads to success, growth, and unparalleled digital innovation.
Contact Us Today:
Email: Sales@mywebrocketmedia.com
Phone: +1 (800) 449-7250
Address: 200 Broadhollow Rd, Suite 207, Melville, NY 11747
Web Rocket Media – Innovating the Digital Landscape for Medical, Wellness, and Beauty Leaders, One Click at a Time.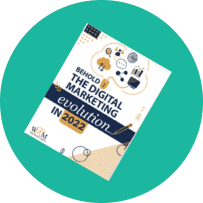 IS YOUR BUSINESS STRUGGLING TO KEEP UP WITH ALL OF THE CHANGES TAKING PLACE THIS YEAR?
STAY ON TOP OF THE TRENDS WITH OUR NEW EBOOK:
BEHOLD THE DIGITAL MARKETING EVOLUTION IN 2022