Web Rocket Media Offers Many Different Internet Marketing Services To Help Your Business Thrive
Does Your Website Attract Enough Customers?
Our time tested strategies will help you overtake your competitors by taking over Google.
Web Rocket Media Web Service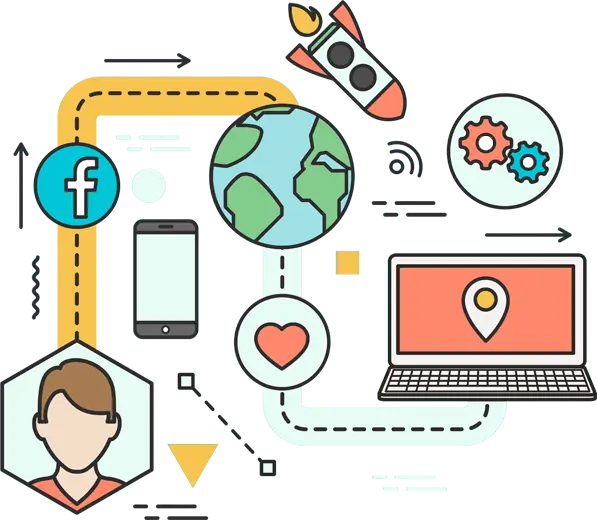 At Web Rocket Media, we offer a wide array of services designed to grow your business by gaining attention through digital media to get you more customers. Could you use more customers? We can help! Get in touch with us today and watch your business grow.
We always take a professional approach at Web Rocket Media when it comes to internet marketing services and your brand. Simply, we want you to succeed in business. With our help we will customize a plan for you that includes beautiful website development along with anything you may need from Pay Per Click advertising to search engine optimization. We are a company built on success through results that count. Imagine your website in the #1 spot in Google. Now imagine all the customers calls you could get. Don't miss out on this opportunity. Contact us now for a free consultation or if you are just curious about what Web Rocket Media can do for your website and online presence! We can handle just about anything from reputation management to optimizing your website to garnish great web ranking results. The possibilities are as endless as the internet itself! We can handle everything from small business internet marketing solutions to full scale large enterprise website development and everything you could imagine in between.
SEO
PPC
Branding
Remarketing
Social Media
Email
Copywriting
Project Management
Digital Billboards
YouTube
Digital Forensics
Managed BPO Services
Crowdfunding
Hubspot Integration
Web Design / Graphic Design
Reputation Management
Analytics / Reporting
Video / Photography
Marketing Strategy
Public Relations
Content Production
Lead Lists
Podcasts
Hosting
Amazon Campaign Management
Recruitment
Business Coaching
Ella Integration
KEEP IN
TOUCH
Our helpline is always open to receive any inquiry or feedback. Please feel free to drop us an email using the form and we will get back to you as soon as possible.
200 Broadhollow Rd, Suite 207, Melville, NY, 11747
Sales@mywebrocketmedia.com